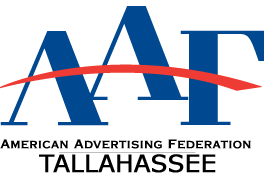 The American Advertising Federation of Tallahassee is a local chapter of the American Advertising Federation, the national organization that represents over 50,000 advertising professionals from every aspect of the industry. Since 1968, AAFT (formerly GTAF) has represented Tallahassee's advertising professionals, provided professional development, encouragement and support for advertising education and professional development.
AAFT serves the public of Tallahassee by supporting local charities and educational institutions, providing marketing and advertising advice and support and scholarships to deserving students. AAFT is a Florida 501(c)(3) non-profit organization.
This is one of many examples that exhibit our website design capabilities. Learn more about how we can assist you in creating your ideal website!