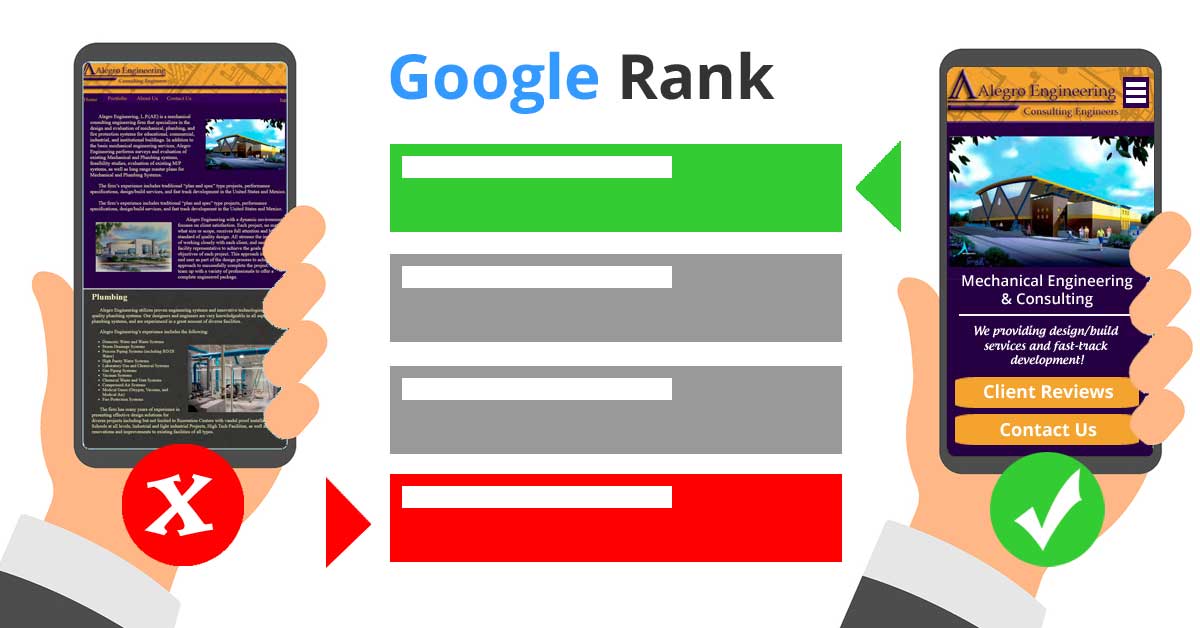 In 2015, Google began penalizing websites that were not mobile-friendly – in order to provide users with a better search experience – by ranking them lower on its search results pages. In addition to search results, mobile pages also impact Quality Score which is used to calculate and rank ads served on the Google AdWords platform. Businesses who have not converted their websites to a mobile-friendly design may be losing new business opportunities compared to competitors who have made the switch.
Are you losing or attracting more mobile clients?
In 2018, mobile devices are driving internet traffic more than any other method. Far more people own smartphones than computers, and in the U.S., 89% of adults report using or owning a smartphone. If your website isn't mobile responsive (meaning that it adjusts to different screen sizes), your mobile customers aren't going to visit to your site. You're basically telling them that you don't care about their experience or accessibility.
Google reports that 50% of consumers who conducted a local search on their smartphone visited a store within a day, and 34% who searched on computer/tablet did the same.
If a potential client searches for the services or products you provide, where do you rank?
Chances are, if someone wants to find out about your business, they're going to do so using a smartphone. Since 2015, more than half of Google searches were made from a mobile device. Moreover, 80% of shoppers say they use Google search to influence their buying decisions. Increasingly, mobile devices are the gateway to your brick and mortar store. You can utilize a mobile website and Google Maps to lead users directly to your business, giving you a chance to beat out the competition.
Making the switch could give a boost to your bottom line!
Trends show mobile internet usage rapidly outpacing desktop. Many businesses have used mobile marketing techniques such as responsive websites, apps and smart social media as their main driver of business.
If you want to capitalize on the exploding use of mobile devices, especially among millennials and students, you need to get smart about responsive web design. Until you do, you could be losing customers every day. Luckily, there are plenty of options for mobile-responsive platforms like WordPress that can help your website meet 2018 standards.
Request a FREE website assessment today! Our Google AdWords certified team will perform a full website assessment and schedule a time to review our findings.