TALLAHASSEE, Fla. – Local restaurant and bar Madison Social was recognized today for its outstanding use of digital marketing and social media by receiving the 2015 Social Media Achieving Real Time Enriched Relations – or S.M.A.R.T.E.R. – Award at the Tallahassee Technology (TalTech) Alliance's annual TechExpo at the Florida State University Turnbull Conference Center.
Each year, the TalTech Alliance awards one business or organization effectively utilizing social media and digital tools to develop and strengthen relationships with current and potential customers through the S.M.A.R.T.E.R. Award. The award is sponsored by Digital Opps – the digital marketing division of RB Oppenheim Associates, a local integrated marketing firm. Previous winners of the award include the Tallahassee Democrat, Hunter+Harp, New Leaf Market, the City of Tallahassee and Moore Communications Group.
This year's award went to Madison Social for its exceptional efforts in engaging customers across several social media platforms. Madison Social currently has active accounts on Facebook, Twitter, Instagram, Pinterest and YouTube, where frequent postings and utilization of platform applications encourage active conversation. On Facebook alone, Madison Social has over 14,000 likes and an average 4.3 out of 5 customer rating.
"The impact of social media on a business can be astronomical. Madison Social's personable social media efforts not only add value to their business, but they also genuinely build relationships with area residents by encouraging community involvement," said Michael Winn, Chief Digital Officer of Digital Opps. "We are excited to recognize local businesses, like Madison Social, that embrace new communication technology and engage their audiences."
The S.M.A.R.T.E.R. Award was created in 2010 to recognize area businesses, government entities, associations, not-for-profits or other organizations that are successfully involving their customers in meaningful dialogue and providing the highest level of service through Facebook, Twitter, LinkedIn and other social media platforms.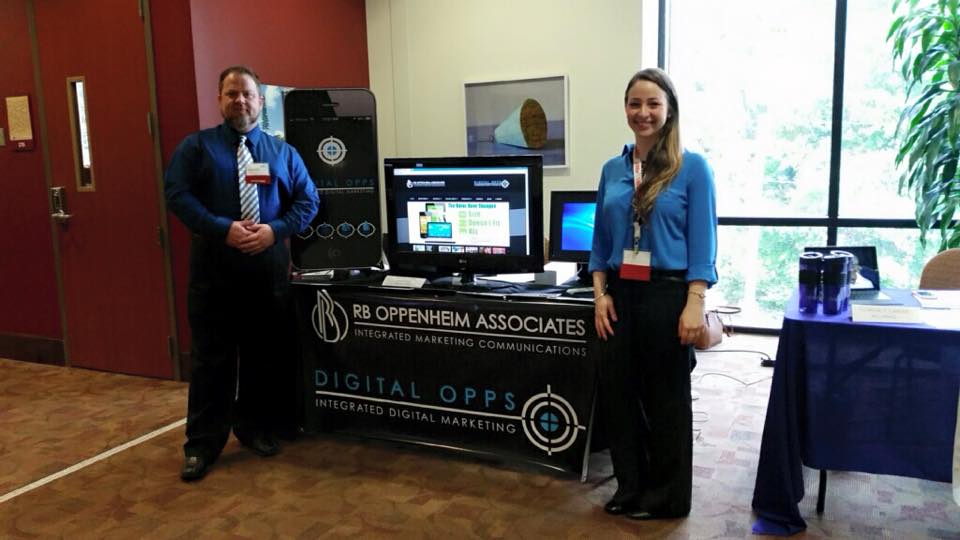 ###
The Tallahassee Technology Alliance
The TalTech Alliance is a 501(c)(3) not-for-profit association of businesses, academic centers, entrepreneurs and individuals invested in promoting technology-based entrepreneurship, business expansion and innovation in the Capital region. It currently has 250 members representing more than 75 area technology-based companies, institutions and organizations. The TalTech Alliance is the recognized technology roundtable of the Economic Development Council of Tallahassee/Leon County. For more information, visit www.taltech.org.
RB Oppenheim Associates and Digital Opps
RB Oppenheim Associates is a full-service marketing, public relations, advertising and digital communications firm specializing in the development and implementation of effective, outcome-driven, results-oriented programs and materials for corporations, associations and technology enterprises. Over the past 29 years, RBOA has won more than 200 awards and honors, including for the state's best PR program. RBOA's integrated digital marketing division, Digital Opps, was created in 2011 and officially launched its brand at that year's TechExpo. To learn more about their services, visit www.rboa.com.
Madison Social
Open every day from 11 a.m.-2 a.m., Madison Social is Tallahassee's Social House featuring lunch, dinner, happy hour, weekend brunch and late night experiences for all ages. On weekends, their six garage doors open up to expansive outdoor patio seating overlooking Doak Campbell Stadium, where you can enjoy a gourmet brunch item or refreshing cocktail from the bar. Madison Social is located in Florida State University's College Town at 705 S. Woodward Ave. To view a menu and calendar of events, visit www.madisonsocial.com.